Heavy Zookas is looking for players to join us!
Here are 5 reasons why you should join our Task Force:
1.) We are a group of active players that are dedicated to progressing in this game! 2.) We have all levels of players (above 600vp) 3.) We help each other get better 4.) We plan our attacks together 5.) We play OPs every day
We require:
1.) Participation in OPs 2.) Contribute intel (at least 55 per week) 3.) Respect each other 4.) Be a team player 5.) Communicate 6.) 9 offensive statues minimum (TD, TH, GBE)
We are currently playing Massive Attack and Forlorn Hope daily. Come join us if you want to push to be the best player you can be and play with players who don't miss operations. We are currently ranked in the top 100 TF's in the world and are moving up fast.
Check out our task force webpage at: https://tinyurl.com/heavyzookas
Like us on Facebook @heavyzookas
And subscribe to us on YouTube at: http://tinyurl.com/hzyoutube
Find: #8L8UC2L9 (Heavy Zookas) https://link.boombeach.com?url=boombeach%3A%2F%2FViewTaskforce%3Ftag%3D%238L8UC2L9
Current Task Force Records:
Choke Point in 28 attacks on 8/20/16 (Moved on) Curtain Call in 30 attacks on 9/4/16 (Moved On) Dead End in 24 attacks on 10/31/16 (Moved On) Deep Cut in 27 attacks on 12/9/16 Massive Attack in 31 attacks on 1/25/17 Forlorn Hope in 37 on 4/19/17
Check out our YouTube channel: http://tinyurl.com/hzyoutube
These is are some examples of the types of attacks we do: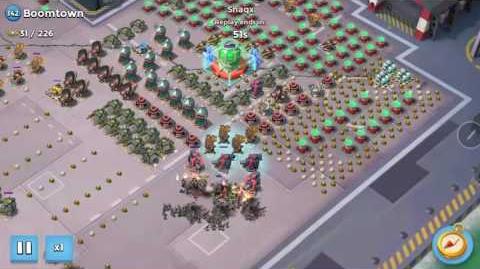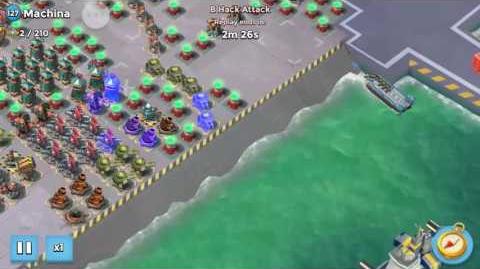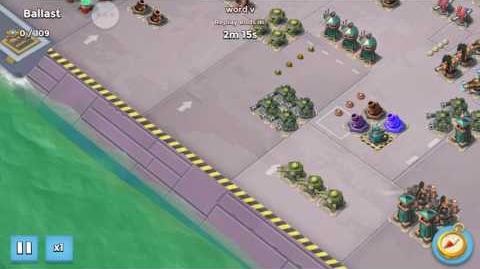 If we are full, check out our 2 other TFs:
Heavy Zookas AA (doing Dead End minimal boost) #8L99QQLG
Heavy Zookas X (doing Tinderbox unboosted) #98QUQG0G
MSG me on telegram or Kik @mrghettorocket
Boom Hard or Go Home 💪
Community content is available under
CC-BY-SA
unless otherwise noted.